At Makers, we're excited to partner with codebar and offer direct access to our apprenticeship opportunities for codebar members. codebar is a charity that facilitates the growth of a diverse tech community by running free regular programming workshops for minority groups in tech.
Apprenticeships are a great way to launch your tech career as you are paid from day 1 of your training and have support from Makers, as well as your employer, throughout your journey.
On this page, you can register to join our apprenticeships pool, which means you'll be the first to be notified when companies are hiring for roles that suit your preference based on the criteria you list on the form below.
We'll be working with a number of exciting employer partners, some of which include:
Financial Times
Google
OpenBet
Elsevier
These employer partners will have both Software Development and DevOps apprenticeships. We look forward to receiving your application to join our candidate pool to be first in line for interview.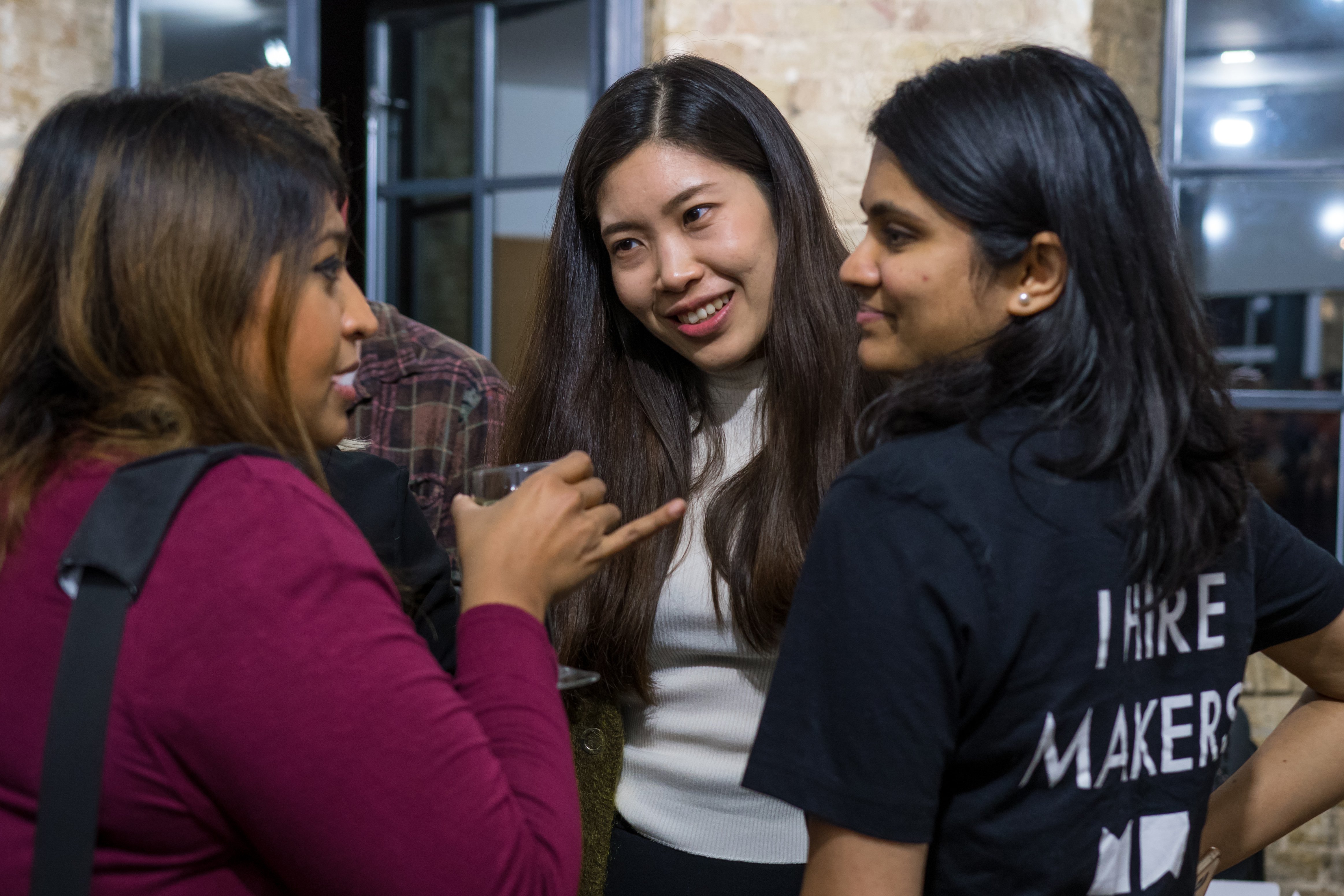 FREQUENTLY ASKED QUESTIONS
What's the process?

After registering, we'll email you some activities to complete on CodeAcademy. Once completed you need to complete a Coderbyte timed assessment. If successful you will join our pool and be the first people to hear about future apprenticeship cohorts. If unsuccessful we will provide you with some coding resources to continue building on your skills to be accepted in the future.

We'd love to meet you and find out about what employers are right for you. We will conduct 121 interviews and provide feedback to get you ready to meet our hiring partners.

As apprenticeship cohorts open for 2022, you will be first in line to be interviewed for these opportunities once these stages are completed.

Makers will then review CVs and feedback to select a shortlist of candidates to interview for one of our exciting employer partners.


What are the dates?

The apprenticeship cohorts will start in various dates in 2022. Once a window opens you will be invited to book an interview with one of our Selection Coaches.

We have the following confirmed cohorts for 2022:


18th April
6th June
25th July
19th September
24th October
28th November



I have a holiday booked. Can I take days off from my apprenticeship training?

Unfortunately, we can't allow for annual leave during your Bootcamp course dates due to the pace of learning. However, Makers will close on any Bank Holidays that fall within the course dates.


I haven't been living in the UK/EU for 3 years. Can I still apply?

In order to be eligible for the apprenticeship opportunity, you either have to have lived in the EU or the UK for the last 3 years, or have refugee status in the UK.


I don't have GCSEs. Can I still apply?

You can apply without GCSEs (or their international equivalent), but if you don't have them, please note that you will need to pass the GCSEs in Maths and English while you are on your apprenticeship placement.


Who is Makers?



At Makers, we are creating a new generation of tech talent who are skilled and ready for the changing world of work. For the past eight years, we've trained 2200 people to become fearless and agile developers, whilst working with 300+ leading businesses. Our mission is to transform lives by integrating education and employment.




The Makers Bootcamp is a life-changing training program which rewires the individual's approach to learning, builds confidence, and unlocks new skills. At Makers we understand that modern software environments are collaborative and innovative which is why we produce developers who can contribute to the team in a meaningful way.